Digging Deeper for You
Our range of mining searches and ground investigation services is second to none. We also offer the best value at a time when cost becomes ever more important to your client. With our expert team of mining geologists and consultants to support your client's own unique circumstances, you can be assured of the very best personal attention.
Get in touch to receive a call back from one of our mining specialists, and find out more about our suite of mining products below.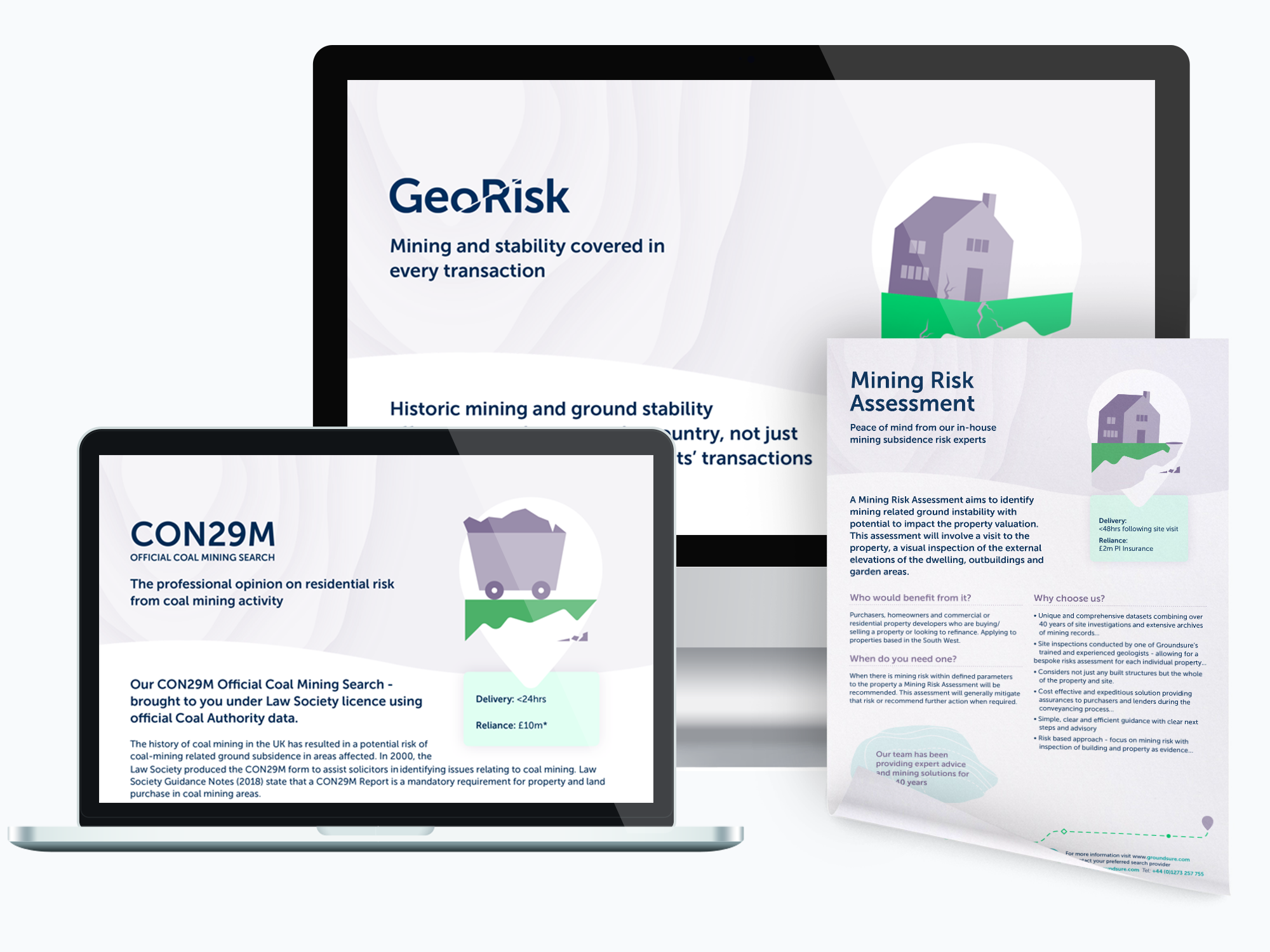 Get in touch to find out more about our great value mining searches and site investigation support
Mining Searches for Property Transactions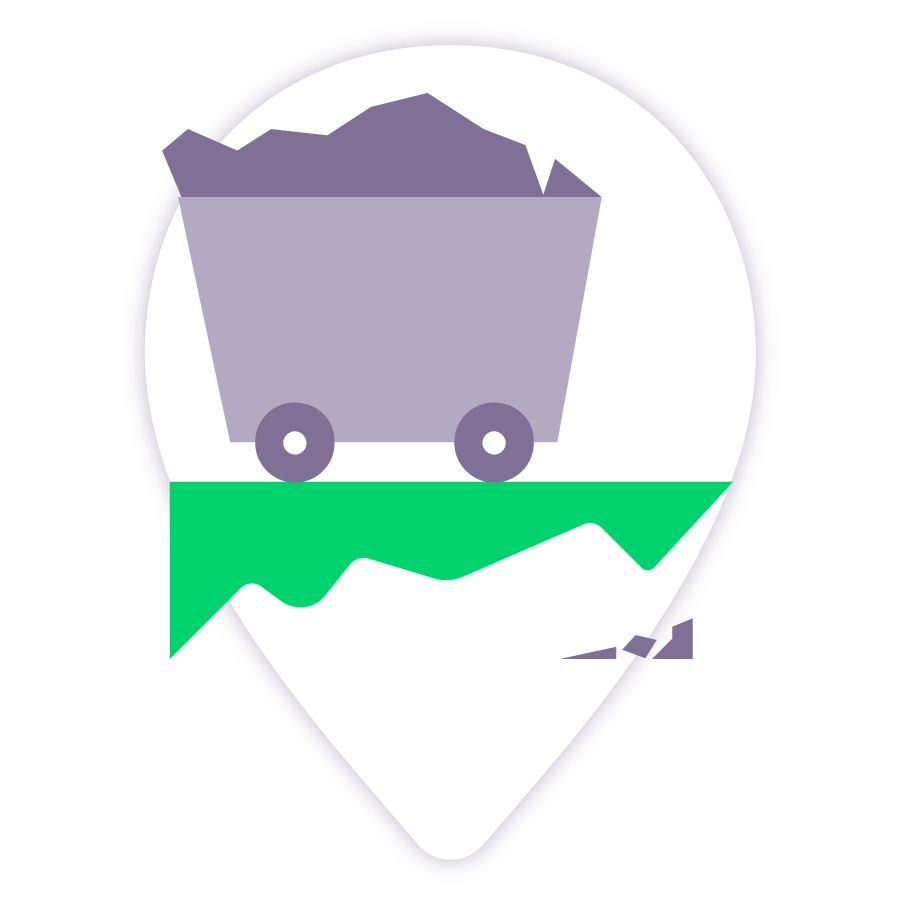 CON29M
Official coal authority data to answer all 11 questions to meet the Law Society Guidance note. Any more test to make the same size as Georisk?
From just £34.95+VAT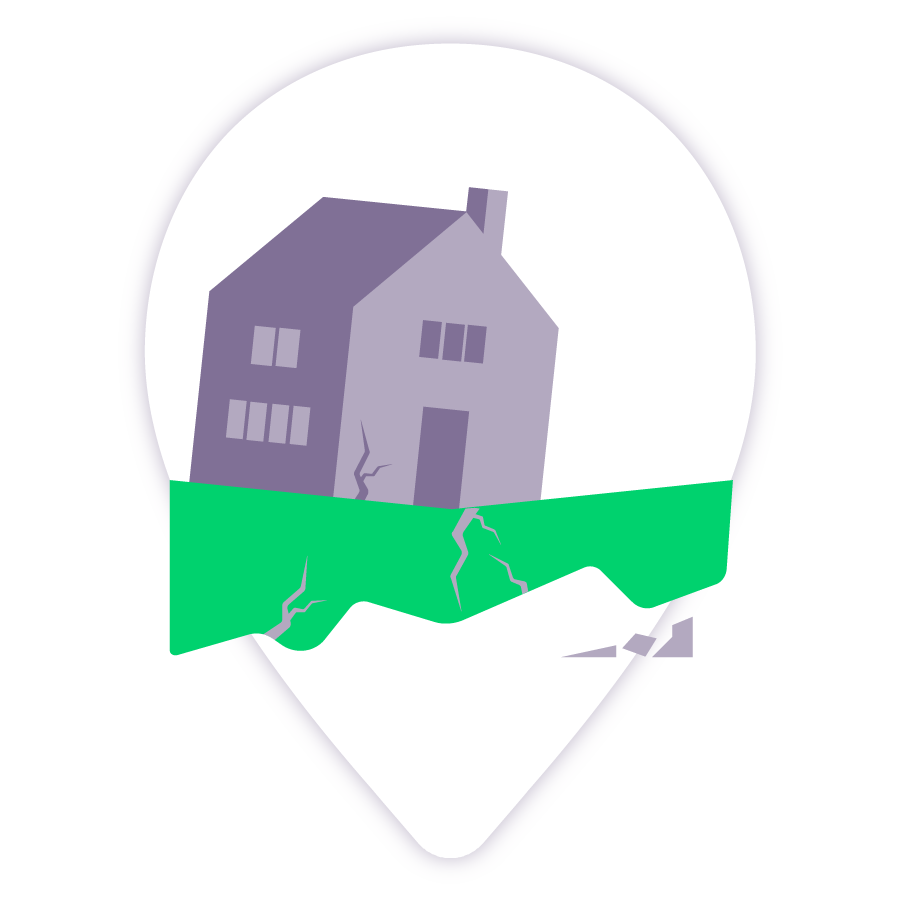 GeoRisk
A detailed mining and ground stability risk assessment of 60+ non-coal mining minerals. Georisk+ adds a CON29M report.
From just £40+ VAT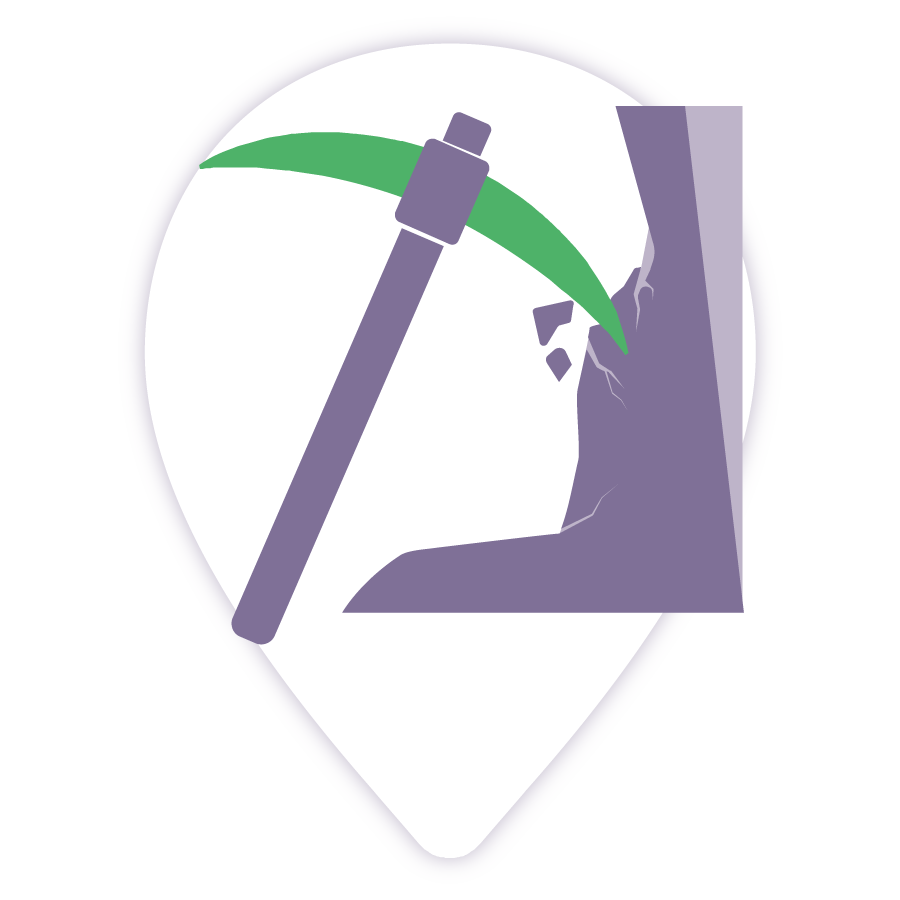 Metalliferous Search
For conveyancing and to meet building control requirements - a risk assessment of historic mining activity including tin, copper and lead.
From just £70+VAT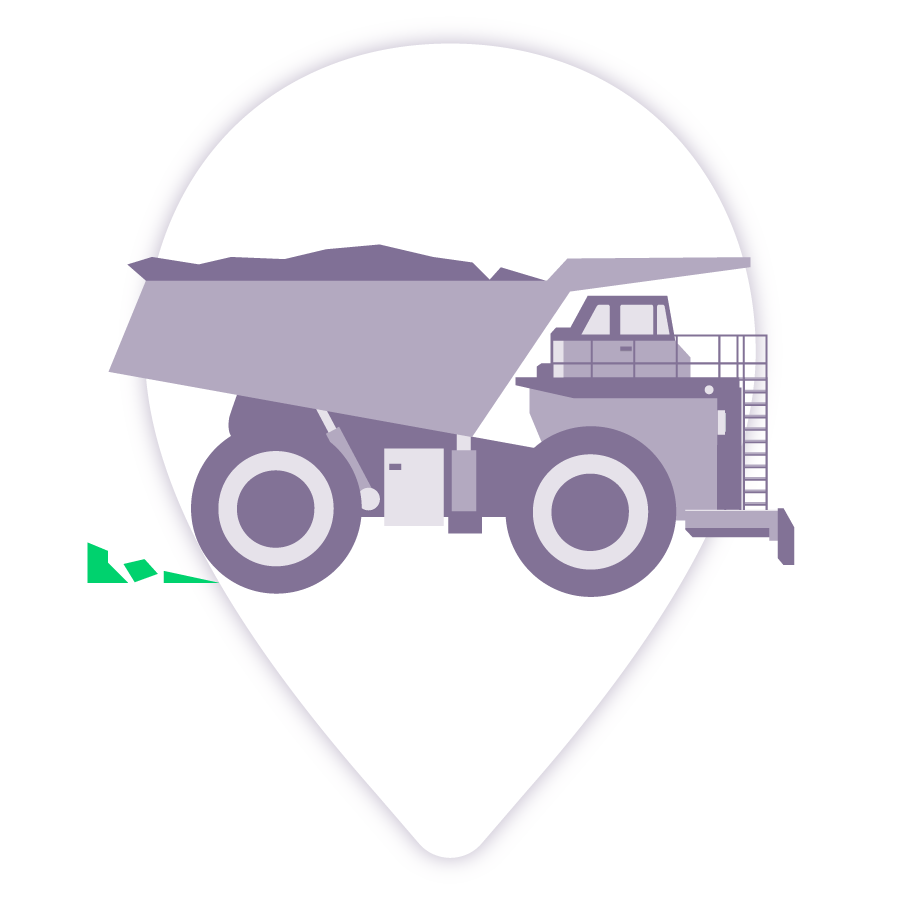 Stone Mining Search
A detailed risk assessment past and current mining including chalk, limestone and clay alongside many other types.
From just £70+VAT.
Detailed Investigations
Where a search report reveals an elevated risk, our experts can undertake a more detailed mining risk assessment, accessing our unrivalled and extensive archive of mining plans. Trust our 40 years of experience with more than 6000 site inspections.
Videos and podcasts
Find out more about our suite of mining products, our mining history and much more in our YouTube videos, podcasts and blogs.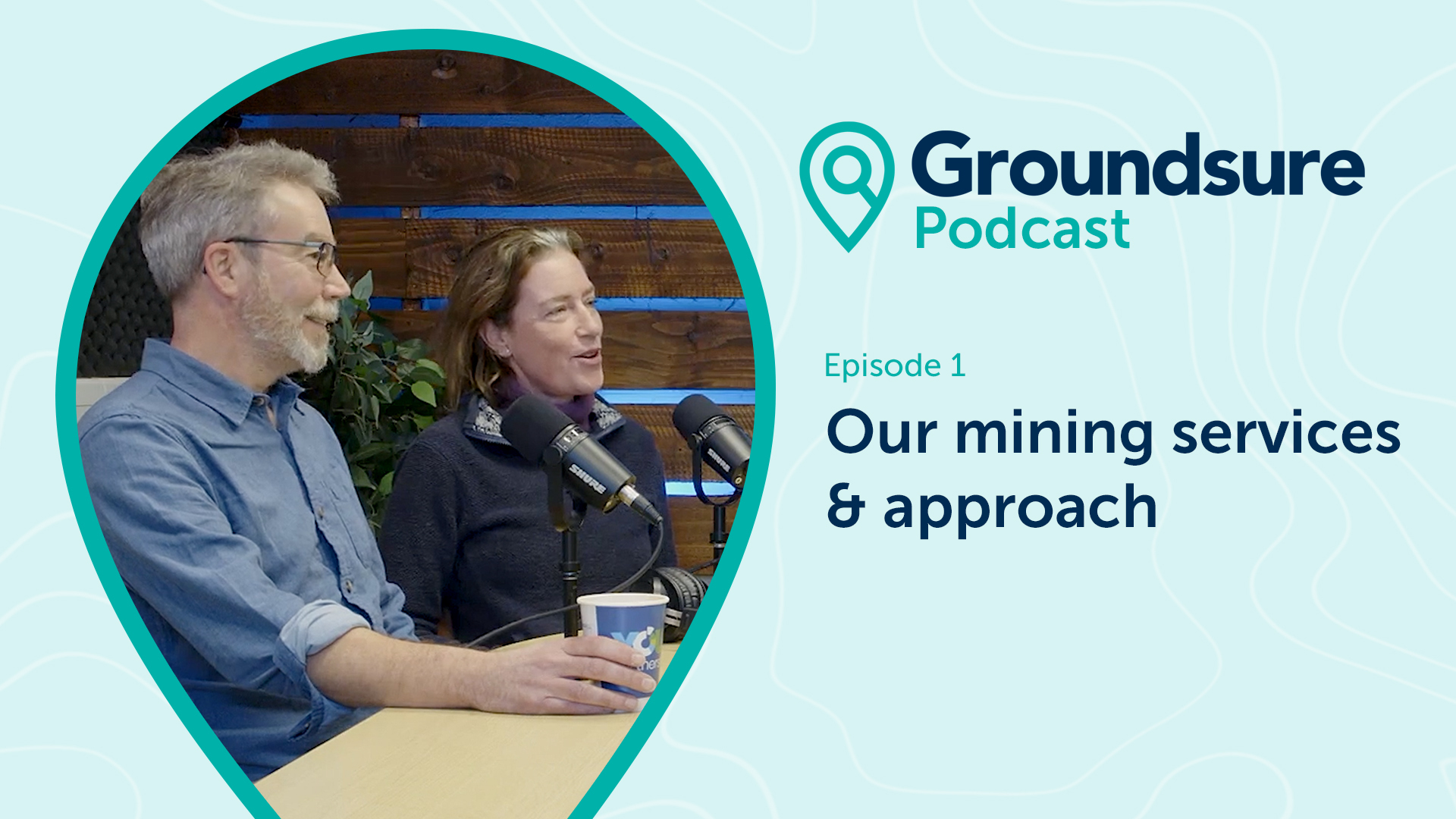 The Groundsure Podcast, Episode 1: Our Mining Services and Approach
Get to know the Groundsure team a little better in episode 1 of the Groundsure Podcast. In this episode, our in-house experts discuss the history and evolution of mining reports, how they ascertain mining risks in property and much more.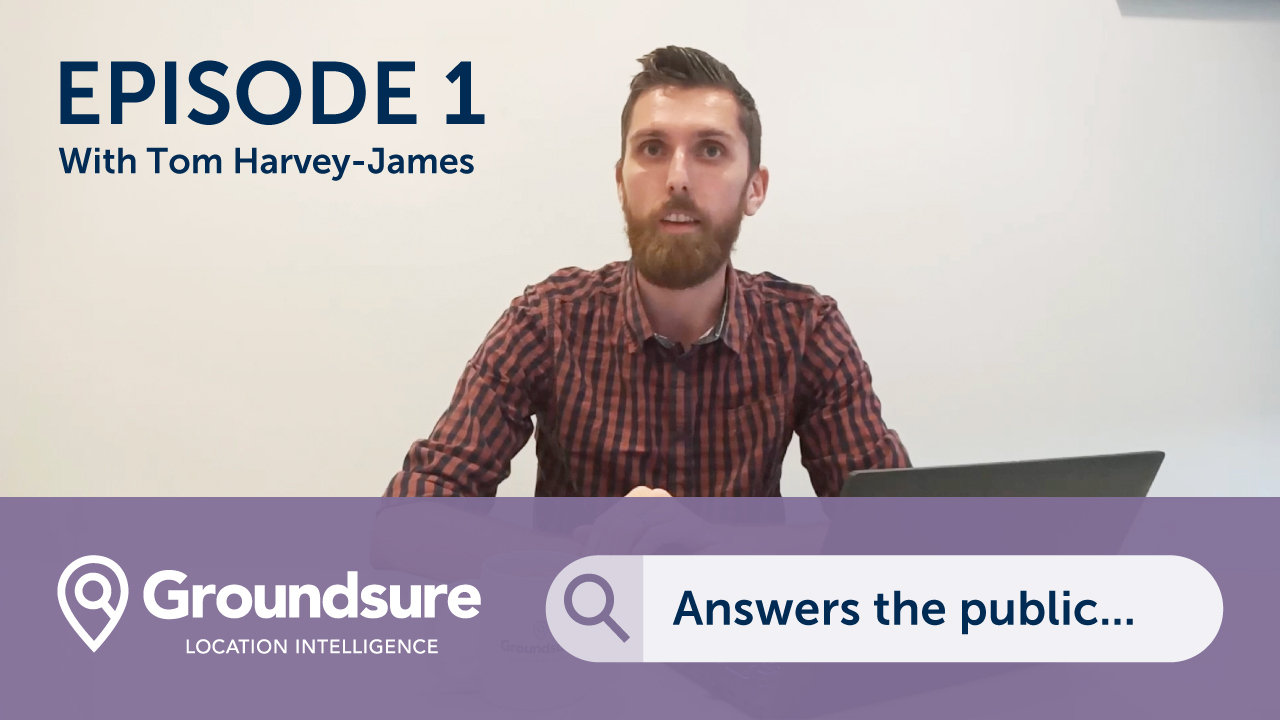 Groundsure Answers the Public...Coal Mining
In this video, Tom Harvey-James will answer your most asked questions around coal mining. Including when a coal mining report is required, if you can buy a house within a coal mining area, how much does a coal mining report cost and much more.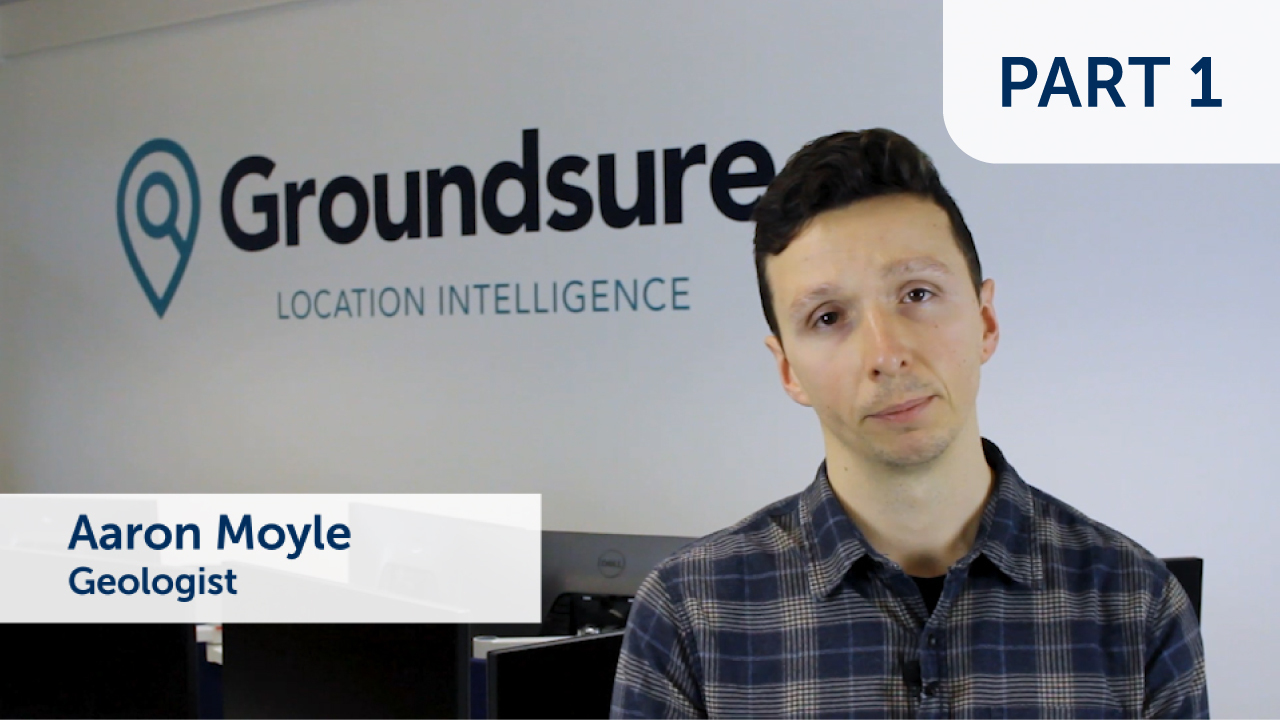 Mining Risk Assessments - How they work for property transactions
In this video, Groundsure's Aaron Moyle, Geologist, explains the process of mining risk assessments during a property transaction. Including ground stability assessments, identified risks to your property and the tiered approach to identified risk.